Saint Catherine Monastery's Library Conservation project
A contribution to preserve an exceptional collection of manuscripts.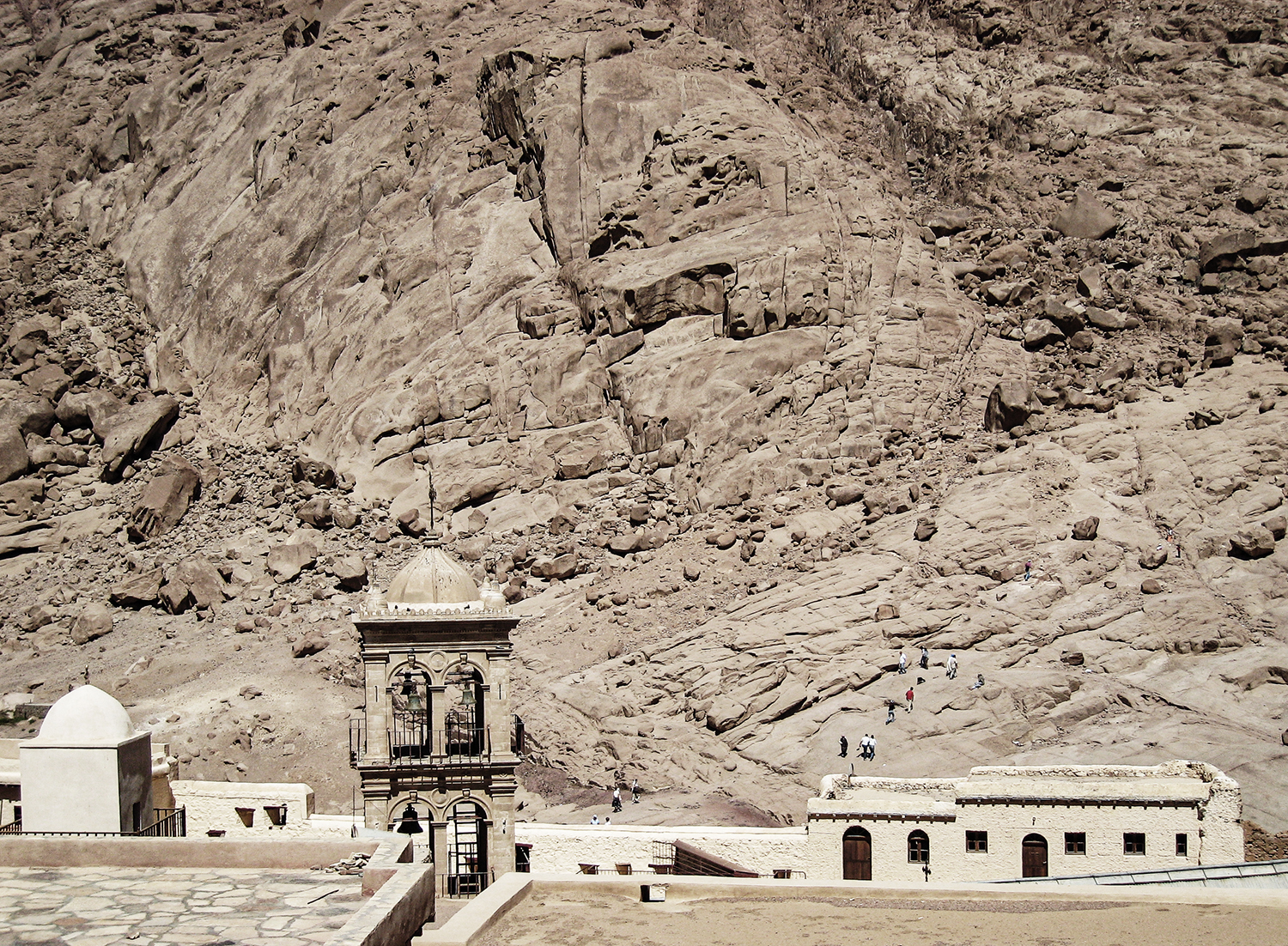 The Orthodox Monastery of St Catherine stands at the foot of Mount Horeb where, the Old Testament records, Moses received the Tablets of the Law. The entire area is sacred to three world religions: Christianity, Islam, and Judaism.
Since the beginning of the Egyptian revolution in 2011 but more so since a surge of violence during 2013, the area is the home of growing insecurity. The fallout of these insurgencies is a collapse of pilgrims and tourists, staying in the monastery on their way to and from Mount Sinai.
The Saint Catherine's Library preserves the second largest collection of early codices and manuscripts in the world, after the Vatican Library. It contains some 3,300 bound manuscripts and 2,000 scrolls in eleven different languages, it is the home of the Codex Sinaiticus, the world's oldest bible, it preserves the largest single surviving accumulation of Byzantine book bindings, an untouched collection of Syriac and Arabic early manuscripts in their original bindings. The Monastery, founded in the 6th century, is the oldest Christian monastery still in use for its initial function. It is located at the very place where God appeared to Moses in the Burning Bush; it houses outstanding collections of early Christian manuscripts, printed books and icons.
The Sinai manuscripts are well preserved, but the collection has sustained damage and requires improved storage in individual conservation boxes to prevent further deterioration.
In 2015, the Foundation board accepted a donation of Sfr.30,000 in favor of the "Association Suisse des Amis de la Fondation Sainte-Catherine", specifying that this amount was for the Library Conservation Project, thereby helping to preserve the memory of history and promoting the transmission of knowledge.  
The team in charge has developed a unique stainless-steel box for Saint Catherine's. It will be durable, non-damaging to the books and able to withstand the dry Sinai climate.