Him Shikar Carène Ustinov School
Encouraging selfless behavior resulting in new hope and a reshaped future for a community affected by a natural disaster.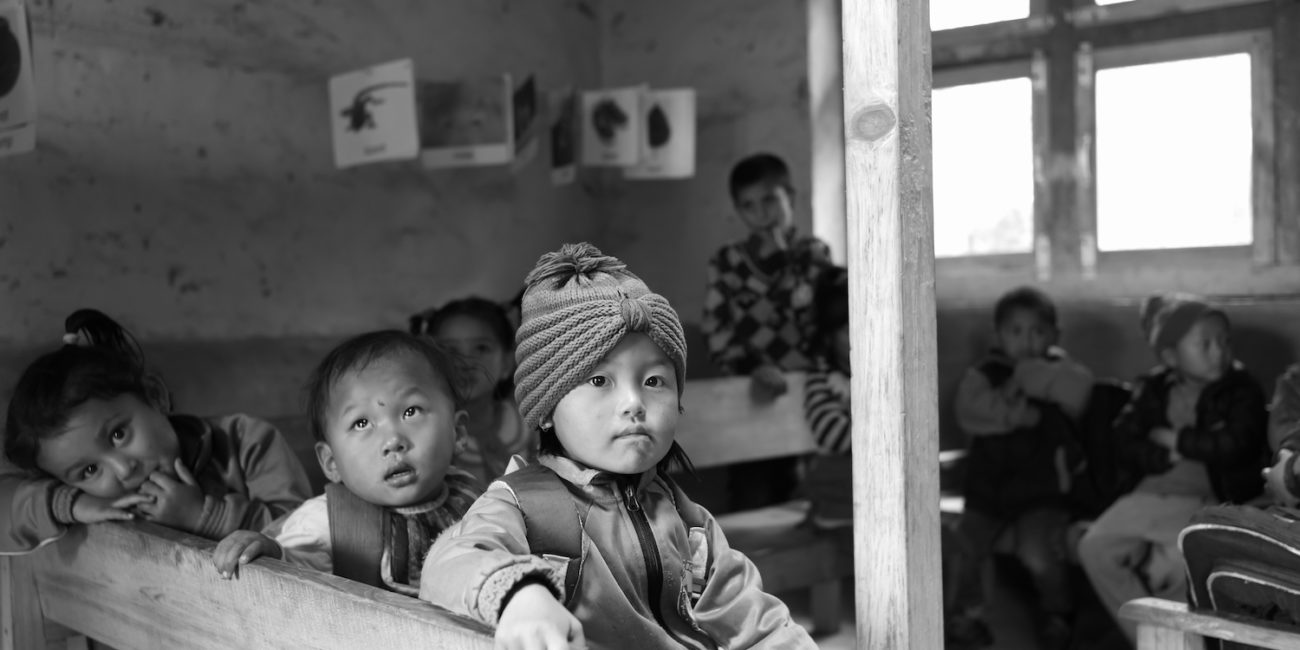 The earthquake that shook Nepal in April 2015 killed more than 9,000 people and injured some 23,000.
Considering the widespread devastation and having visited Nepal in 2007, Richard de Tscharner connected with Lok Bahadur Thapa, who grew up in Nele, a small village in the Solukhumbu district in north-eastern Nepal, with a population of 2000 inhabitants.
Thanks to Lok Bahadur Thapa's contacts in Switzerland, the Our Nepal Trust intervened in a rebuilding project for the Secondary School; Foundation Carène participated with a contribution.
During the summer of 2015 Paul Metzener, an architect who volunteers in areas affected by natural disasters, got involved and created an association "Unterstützung für Nepal", collected funds and travelled to Nepal with mountain guide Käthi Flühmann to organise, train and coordinate the rebuilding efforts in Nele. On site was Lok Bahadur Thapa for the supervision of the project.  
Together they motivated and taught the local community through an owner-driven approach, which consists in encouraging and assisting the locals to rebuild their own homes in a traditional but earthquake-secure way. Within two years, all damaged and destroyed constructions had been rebuilt and restored. Eventually, a project for the construction of a private school surfaced in 2016. Paul Metzener, whose philosophy and achievements Richard de Tscharner had read about, contacted the Carène Foundation, seeking financial support.  
The Peter Ustinov Stiftung and the Carène Foundation confirmed their willingness to join forces and to finance half of the budget each.
The inauguration of the Him Shikar Carène Ustinov School took place in October 2017.  With the rebuilding of 254 houses and the handover of the private school, Paul Metzener and Käthi Flümann had completed their challenging mission; they had devoted themselves selflessly for more than two years to accomplish their objectives, thus shaping the destiny of an entire community and leaving a lasting mark in Nele; hence it is also Paul Metzener and Käthi Flümann's dedication and achievements we seek to honor here.